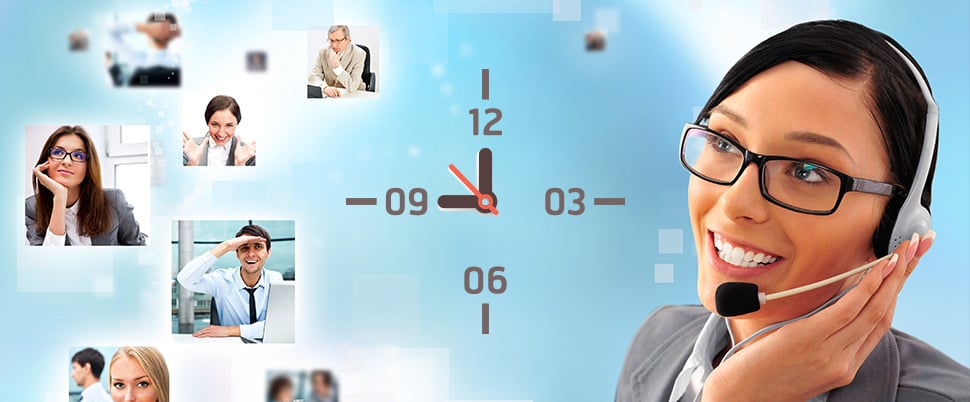 How it works and how to sign up
Hiring a personal assistant is easy. You don't have to set up interviews and negotiate an hourly rate – we have done all of that on your behalf. All you have to do is determine how many hours a day you want to have a personal assistant working on your To Do list.
Browse through the individual/family and business package options that we have. You can also choose to request a call from one of our Customer Relations Managers to help you determine which package is right for you.
From there, it's as easy as 1-2-3. These three steps will have you signed up and enjoying the benefits of a personal assistant in no time at all.
Step 1: Choose a Package
You will be able to choose a package that meets your current needs. If you need to change at a later date, you will be able to easily do so, regardless of whether it's adding or subtracting from what you choose now.
You will register all of your basic information and then take advantage of the 1-week trial period.
Step 2: Preferences
After you sign up, you will receive a call from our US based Customer Relations Manager within 24 hours to discuss all of your preferences. This will allow us to choose the best assistant for what your To Do list is going to look like on a day to day basis. You can talk to us about all that you will need and we will handle the selection process on your behalf.
Step 3: Get Started
You are now ready to start using your personal assistant. Use the app and complete your To Do list so that your personal assistant can start working on all of the tasks that you need help with. The free 1-week trial will begin immediately and you have no obligation to continue the service.
After the trial is over, your monthly billing will begin. You will be billed on a monthly basis. You have the option to cancel your membership at any time as there are no contracts to lock you in.
Creating an account is simple. You don't have to spend a lot of time filling out applications or reading through resumes. We do all of the work for you so that you could get right to the business.
William Penn said it best with "Time is what we want most, but what we use worst." You can change all of that right now when you find a personal assistant to work with in a virtual environment. It's the cheaper alternative to hiring an assistant within your office and it will provide you with more time for what's important in your life.
Make it happen today by choosing one of our amazing packages or request a call from our Customer Relations Manager to get help in choosing a package that fits your needs. If you have questions, we're here to answer them.